5 advantages of installing roll up doors
Roll-up doors offer several advantages, making them a popular choice for various applications. Tri-County Overhead Door Service, Inc. provides roll up doors in Appleton, Green Bay, Oshkosh, WI, Neenah, WI, New London, WI, Waupaca, and nearby cities. 
Here are five advantages of installing roll-up doors: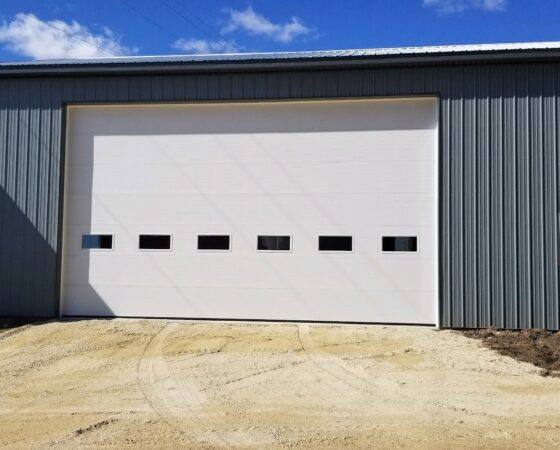 Roll-up doors are designed to maximize space efficiency. Unlike swinging doors or sectional doors, they don't require extra clearance space for the door to open or close. This makes them ideal for locations with limited space, such as storage units, commercial buildings, or garages. 
Roll-up doors are typically made from durable materials such as steel, aluminum, or high-quality plastics. This construction ensures that they can withstand harsh weather conditions, provide security, and resist wear and tear over time. They are often used in industrial and commercial settings where durability is a crucial factor. 
Roll-up doors provide enhanced security for homes, businesses, and industrial facilities. They are often equipped with robust locking mechanisms and can be further reinforced with features like keyless entry systems, alarms, and security cameras. This makes them a strong deterrent against unauthorized access and break-ins. 
Roll-up doors are relatively easy to maintain. With proper care and occasional maintenance, such as lubricating the rollers and inspecting for wear and tear, they can last for many years without issues. This reduces long-term maintenance costs compared to some other types of doors. 
Quick and Convenient Operation:

 
Roll-up doors can be operated quickly and conveniently. Motorized roll-up doors are especially convenient, allowing for easy access with the press of a button or a remote control. This feature is particularly useful in commercial and industrial applications where fast access and security are important. 
In addition to these advantages, roll-up doors can also offer insulation, soundproofing, and fire-resistant properties depending on the material and design, making them suitable for a wide range of applications. Please call us without hesitation.