Overhead Door Companies, Garage Door Replacement, Garage Door Service, Repair, and Roll Up Garage Doors in Oshkosh, WI
At Tri-County Overhead Door Service, we are proud of our quick turnaround on all garage door replacement and garage door installation services. Once you've picked out your new door, we know you are ready to have it installed. Our office is always ready to coordinate the time for garage door replacement as soon as possible, especially in the event of an emergency or faulty garage door.
Garage Door Replacement in Oshkosh
When looking in Oshkosh for a new garage door replacement, be sure to go review the strengths of Tri-County Overhead Door Service.
24-hour emergency service
Quick installation
Service Titan for technician management
Family owned and operated for 30 years
Multiple industry association memberships
We work with top manufacturers
No project is too big or too small
Overhead Garage Door in Oshkosh
Overhead garage doors can be found in both residences and businesses throughout Oshkosh, WI. While they have some similarities – overhead openers, protect against elements, open multiple times throughout the day, etc., there are some large differences. One would be the size. Commercial overhead garage door are usually larger and therefore heavier requiring heavy duty components. The other is esthetics. Residential garage door replacements can be fun and exciting to pick out while overhead commercial garage door replacements are more about functionality.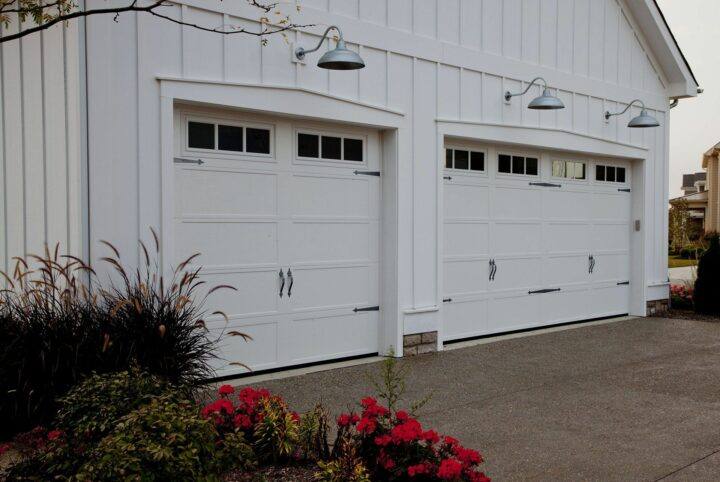 When it comes time for overhead door replacement in the areas surrounding Green Bay, Appleton, and Oshkosh, WI be sure to check out the manufacturers of overhead door and garage door openers we work with including:
Haas Door
LiftMaster
SDI
Manaras-Opera
Hormann
Trac Rite
Midland
Garage Door Opener Repair in Oshkosh
Our 24-hour repair technicians are ready to help in any kind of emergency. However, sometimes a garage door opener can only be bandaged up and will fail again. When this happens, we'll be happy to sit down and plan out when and what kind of garage door opener you can plan on. We might be able to hold you over for a repair, but we can't promise the need for a replacement will be during a convenient time.
Some of the considerations for garage door opener repair:
How often are you opening and closing your garage door?
How much does noise level affect your decision?
What type of functionality are you looking for – manual, automatic, remote?
Do you need safety features such as lights, alarms, or sirens?
What kind of back-up power do you require?
Does your insurance require a fire door?
Overhead Door Companies Serving Oshkosh, Wisconsin
Oshkosh was named for Menominee Chief Oshkosh, whose name meant "claw". Although the fur trade attracted the first European settlers to the area as early as 1818, it never became a major player in the fur trade. The establishment and growth of the lumber industry in the area spurred the development of Oshkosh. Already designated as the county seat, Oshkosh was incorporated as a city in 1853. If you are looking for a local overhead door company serving Oshkosh, then look no further than Tri-County Overhead Door Service. Contact us today!