Garage Door Opener Repair in Green Bay, Oshkosh, WI, Appleton, Neenah and Surrounding Areas
5 things to check while getting help for garage door opener repair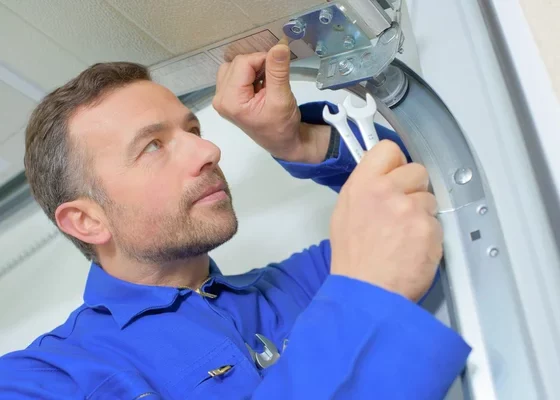 When getting help for garage door opener repair, here are five important things to check. Tri-County Overhead Door Service, Inc. can help you with garage door opener repair in Green Bay, Oshkosh, WI, Appleton, Neenah, WI, New London, WI, Waupaca. 
Experience and Expertise: Ensure that the professional or service you are considering has experience and expertise in garage door opener repairs. Look for certifications, training, or any relevant credentials that demonstrate their knowledge and proficiency in this area.

 

Reputation and Reviews: Research the reputation of the service provider or professional you are considering. Check online reviews and ratings from previous customers to get an idea of their track record and customer satisfaction levels. Look for consistently positive feedback and testimonials.

 

Licensing and Insurance: Verify that the service provider holds the necessary licenses and insurance coverage. This ensures that they are qualified to perform the repair work and protects you from liability in case of any accidents or damages that may occur during the repair process.

 

Warranty and Guarantees: Inquire about warranties or guarantees provided by the repair service. A reputable professional will often offer warranties on their workmanship and the parts they use. This gives you peace of mind knowing that they stand behind their repairs and will address any issues that may arise after the service.

 

Pricing and Transparency: Request a detailed estimate or quote for the repair work, including any parts that may need to be replaced. Ensure that the pricing is fair and competitive within the market. Additionally, make sure the service provider is transparent about their pricing structure and any potential additional charges or fees that may arise during the repair process.

 
By considering these factors, you can make an informed decision when seeking help for garage door opener repair and increase the likelihood of finding a reliable and skilled professional or service. Please call us without any hesitation.