Garage door installation may appear difficult to install but hiring an expert can make the process simpler and less stressful. Experts know how to install new garage doors effectively, lowering the likelihood of problems or costly damage in the future. They also provide advantages like warranties and emergency repair services that you can't get if you try to do it yourself. Investing in a garage door installation specialist is worth it for long-term savings and peace of mind because of the expert insight they provide. 
Let us look at the importance of hiring professionals for garage door installation: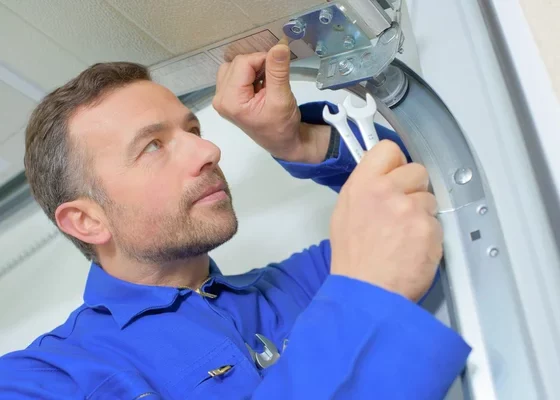 Save Time and money   
Your garage door will be inspected and fixed right away by a professional garage door service. Experts guarantee high-quality outcomes. Services for fixing garage doors make sure they do the job right the first time, saving you the trouble and money of fixing small issues. 
Expertise and Warranty  
When repairing or installing a garage, specialized tools like door openers and extension springs are required. With these tools, you can quickly complete some difficult repairs. When you hire a professional, you can rest assured that if a problem with the new or repaired parts arises soon, they will be able to fix it without charging you more. 
Convenience  
Compared to attempting repairs on your own, hiring a professional is more convenient. When you hire a professional, your garage door issues will be quickly diagnosed and resolved without your involvement. It doesn't take days or weeks to find enough time to fix the issues. You won't have to wander from store to store looking for the right tools and replacement parts either. 
Tri-County Overhead Door Service, Inc. offer services for sales, maintenance, and installation. Homes in the Appleton, New London, WI, Green Bay, Neenah, WI, Waupaca, Oshkosh, WI areas require weather- and insect-proofing that is installed correctly throughout the year. We carry a wide range of high-quality brands, so you can find the look and function you want.